Here at WeddingBands.com, we absolutely love diamonds. Colored diamonds are especially beautiful. One of our favorite Canary Diamonds is the Tiffany Yellow Diamond.
The famous Tiffany Yellow diamond was discovered in 1877, a 287.42 carat rough cut stone. Purchased from the South African mine by Charles Tiffany, it was then cut into a 128.54 carat Cushion cut diamond.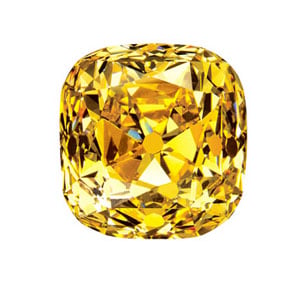 Courtesy of www.Tiffany.com
The stunning diamond was famously worn by Audrey Hepburn in promotional photographs for Breakfast at Tiffany's.
In 1995, it was featured at the Louvre in its famed Bird on a Rock Setting. Today, the stone resides in New York, at the Tiffany & Co. Flagship store on 5th avenue.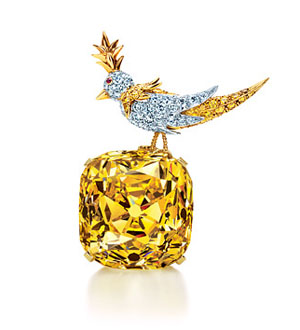 Courtsey of www.Tiffany.com
What do you think of Canary Diamonds? What about other colored diamonds? Do you have favorite famous stones?