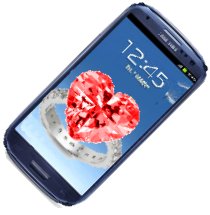 Mobile Health is a fast growing field where technology brings the doctor and the medical instruments for diagnoses right to where the patient is. This will cut the time, the cost and will help to continuously monitoring the patient's health.
Are Amulets Becoming Real?
This will be opening the field to developing new sensors used in jewelry, bracelets, pendants, wedding rings etc…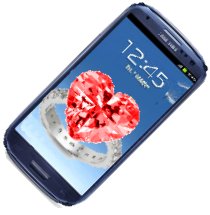 WeddingBands.com Health Monitor-Sensor.
monitoring the necessary functions of the individual and  via smart phones and encrypting and sending it to "Cloud Labs" where instruments analyze that information and if necessary under the supervision of the doctors to send a feedback to individual. When the field develops; the new jewelry will be truly like amulets protecting the people from diseases and curing them.
David Kotz at Dartmouth's Institute, guides a research group whose focus is mHealth. Kotz, professor of computer science, works with a diverse team to develop sensors that can communicate with mobile devices.
24 Hours Monitoring
An IBM team at Zurich Research Laboratory created a health kit that gather data from different devices that can be communicating with a central location. That will make patient monitoring very easy.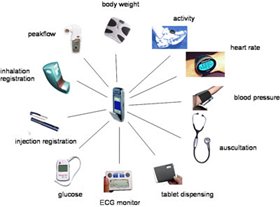 The IBM mobile health toolkit eco-system.
What could be better than a beautiful piece of jewelry, like a diamond wedding ring to be used as health monitor 24h hours a day?
We can be sure that the next technological development will be in Mobile Health Field. These developments will include mobile devices, programs and sensors that will monitor all necessary signs for a healthier life; including programs informing us what food to buy, what medication to take or what exercise to do for improving our health.
WeddingBands.com,