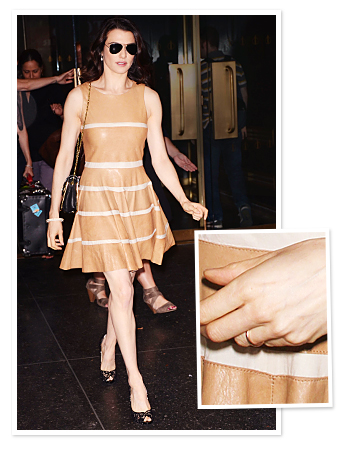 Daniel Craig and Rachel Weisz took the world by surprise last month, pulling off a James Bond-esque scheme, and marrying in a secret wedding ceremony.  The pair had a quiet, intimate wedding ceremony attended by only a few special guests. Now, Rachel has debuted her Wedding Band while on the set of NBC's the Today Show.
Rachel selected a simple, plain gold wedding band. No word on her husbands band yet.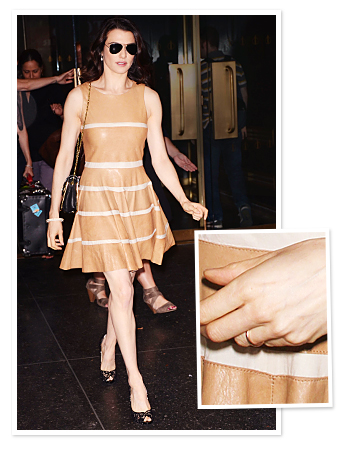 Courtesy of www.InStyle.com
The newlyweds bring their off-screen romance to the big screen, playing a married couple in the upcoming film, Dream House.
What do you think of their choice? Do you like the simplicity or would you have liked to see more opulence?